Reading Time:
3
minutes
On July 3, I visited Ramallah, a Palestinian city in the central West Bank, six miles north of Jerusalem. Currently, this historically Arab Christian town, has Muslim majority and it serves as the de facto capital city of the Palestinian National Authority.
As I entered the city I couldn't help noticing a huge statue of key (a symbol signifying the right of return of Palestinians) at the town's main circle. Clearly, the city has an aura of resistance against the Israel occupation. After all, it was in Ramallah where the First Intifada was started when an umbrella organization of various Palestinian factions, distributed weekly bulletins on the streets of Ramallah with a schedule of the daily protests, strikes and action against Israeli patrols in the city.
As I listened to the Israeli tour guide taking me around the Yad Vashem, the Holocaust museum, it became clear to me that every side tries to monopolize history, memory, and God.
Of the beauty of the city or whatever has remained of it after many decades of Israel occupation (and I will talk about this at later date), and arrested development what caught my attention is the Mahmoud Darwish Museum, located on a hill. Next to it is the poet's monument, a multipurpose hall, and a garden. As a college student in Nairobi, I read tons of poems of resistance from across the world but it is when I was a Fulbright scholar at Yale University that I first accessed Mahmoud's poetry. My career had taken a turn and I was interested in conducting research on the nexus between narratives (stories people tell about themselves) and conflicts. I was particularly interested on how authors speak about violence, and how artists from cultures with histories of violence aestheticize violence.
Mahmoud was a poet of resistance who committed himself to the goal of nurturing the vision of defeat and disaster that befell the people of Palestine. Now I had an opportunity to visit the tomb of this great poet, widely considered as the Palestinian national poet. He published over 30 volumes of poetry and eight books of prose.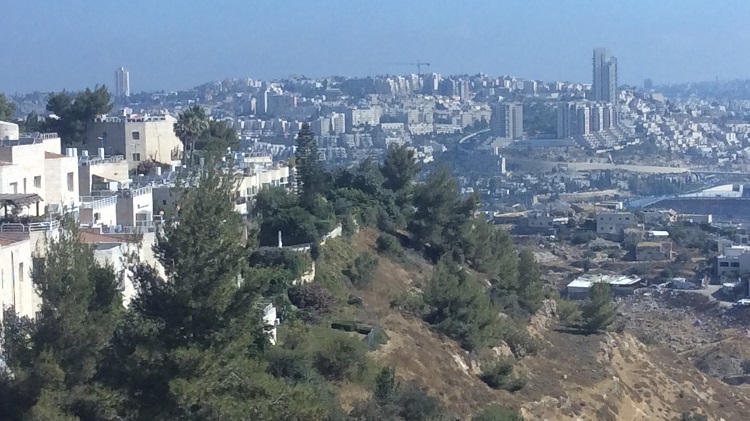 Darwish once said, "I know the Israel forces are strong and can invade and kill anyone. But they can't break or occupy my words".  As I went through the Museum – a beautiful piece of architecture overlooking Israeli settlements on one side and a Palestinian settlement on the other – reading some poems and listening to Mahmoud's voice, I realized that in the imagination of Palestinians, Palestine is not simply a plot of land, any more than Israel is a plot of land in the Jewish imagination. A day later I visited the Jewish Museum of Holocaust (a story for another day) and got to learn how Israel's story differs from the one captured in Mahmoud's world. As I listened to the Israeli tour guide taking me around the Yad Vashem, the Holocaust museum, it became clear to me that every side tries to monopolize history, memory, and God.
For Darwish, Palestine has become a universal metaphor for the loss of Eden, for birth and resurrection, for anguish of dispossession and exile. And for the Israel tour guide, the ark shaped museum represented the many turns in the lives of Jewish people. It tells their story through centuries with a major highlight on the holocaust and other events leading to the founding of the State of Israel. It is a fulfillment of a promise.
I saw the Mahmoud Darwish museum as a voice of the Palestinian tragedy and the Israel museum as an embodiment of hope and strength to hold onto an idea or a promise as some will call it. I felt so sad for both Israelis and Palestinians. Why do they fight about the past?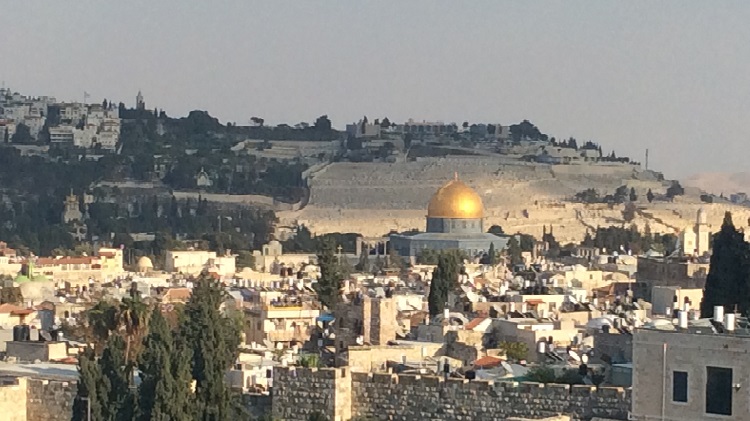 Read Part 1 here