Reading Time:
4
minutes
My friends, especially those who were born and raised in Nairobi and other 'small and forgettable towns like Nakuru and Eldoret always bombard me with questions like; how I survive in a remote place like Marsabit.
Some have even have the cheek to suggest that as an IT guy, I deserve better than my home town, Marsabit. That Marsabit is too harsh an environment, and too small a town, to require an IT guy. That with my skills I should be somewhere in Nairobi working with some high-end tech companies, making some killer deals and all that jazz. BS.
Apparently, most of my friends think the moon is closer to Nairobi than Marsabit. Some are sure that Marsabit is probably an extension of hell.
Anytime someone says something stupid about my county, I want to punch them on the nose and while at it, tap their blood and hand it to back to them in a bucket.
But, as a sanguine, I choose peace over war (most Kenyans think of northerners as warriors, that Marsabit is a place where people butcher each other every day). Not to bore you about my problems with southerners, let me tell you why you should visit Marsabit as soon as tomorrow.
Beautiful Sceneries
"Is it really worth visiting Marsabit?" is a question I get in its many variations from my friends. I always encourage them to visit and they will be mesmerized what the county has to offer.
Marsabit just dropped out of heaven.
Take Lake Paradise on top of Mt Marsabit, Gof Chooba and Mt Kulal and its beautiful biosphere. If you want an idea of God's view of the world, then have this in your bucket list.
Think of yourself seated on a three-legged chair, like a throne, viewing the desert and the jade lake.  
It is supremely beautiful. There are also the Ndoto Mountains. His Highness Ahmed, the elephant was born and raised in these very mountains. Beautiful place. Twenty beautiful hills, yes you heard me right! 20 beautiful hills surround this beautiful paradise. The Saturday Magazine travel writer Rupi Mang'at called it Hidden Paradise.  
Illeret too. It is far, about 500 Kilometres from Marsabit, and it is still part of Marsabit County. It is on the border of Ethiopia, grab your map and have a look at where Lake Turkana goes abroad to Ethiopia, that is Illeret.
There are also beautiful deserts. Chalbi Desert is so flat and plain, that you can see that tunnel at the end of the light, or whatever it is! The plain desert is made of layers of salt, you heard me damn right, Salt, white darn salt! I even wonder why nobody is harvesting it for sale, but I swear when the price of salt is raised to at least 10 bob (It has always been 5!) I will harvest it.  
There are a few places in the North worth visiting. You can stop by Buluk AP post (The Home of the Forgotten Boys), it will challenge you and give you a reason to live. It is a wonderful, to find life in the middle of nowhere.
2. Culture and Heritage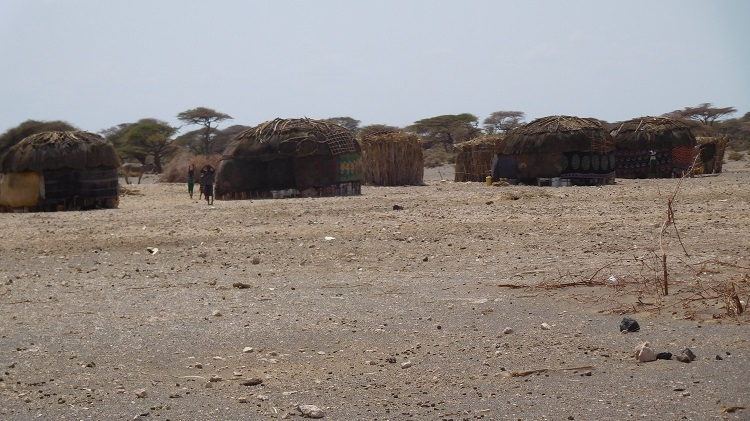 Marsabit is home to 14 ethnic communities, that is 14 out of Kenya's tribes. The 14 tribes cut across who cut across the three-major ethnic grouping, the Nilotes, Cushite, and Bantus. Imagine the cultural melting pot that is?
One will be able to take part in the beautiful Dasanach dances, as well as the vigorous jumping of the Turkana. The sweet Borana songs and the sacred Rendille ceremonies. The wonderful Gabbra lunar calendar to the beautiful El-Molo villages dotted on the shores of Lake Turkana.
Marsabit is the cradle of mankind. Yes! Marsabit is the home to some zinjanthropus that you learnt in your history education while in form one.
Remember something like Koobi Fora?  I also didn't know that it was in Marsabit. You can pay a visit to Dr. Leakey at the Turkana Basin Institute. The Elephant Ahmed, also had its home here in Marsabit. The smallest tribe in Kenya (The El-Molo, also reside in Marsabit. They are beautiful, their culture is awesome!)
Also, Marsabit being one of the largest county in the republic (Double the size of Nairobi, Western, Central and Nyanza Provinces combined), it is so vast.  
Accessibility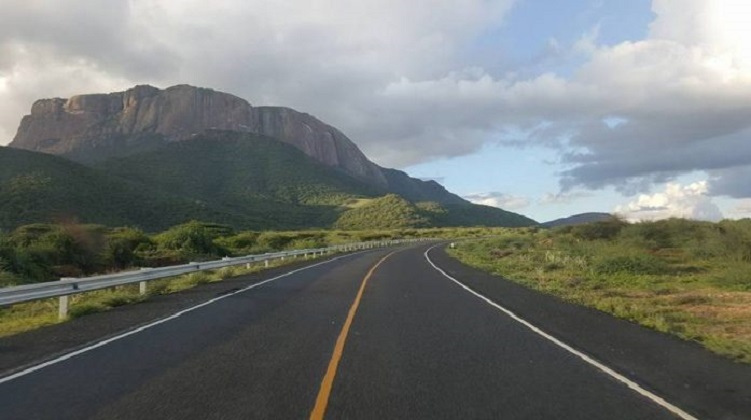 Marsabit is actually 532.6 KM from Nairobi. It is just a few kilometers longer than the distance from Nairobi to Mombasa. The road from Nairobi to Marsabit is fully tarmacked and is one of the best roads to drive on. There are also very comfortable public means of transport including the Crown Buses that could take you all the way to Moyale.
Food and Accommodation
There are good places to spend while in Marsabit. The hotels are a tad expensive compared to other places, mostly because of the good service they offer. While in Marsabit town, I would highly recommend Chiccho Hotel.
Their rooms are simple, minimalistic and offer out of the world experience. The consistency of service too is commendable. They have a fast WIFI and very delicious meals. Unfortunately, though, if you are seeking for a wide variety of food, Chiccho might not be able to offer.
But it's location within the CBD makes it an ideal place. I will also recommend the newly opened Saku Guest House, Jirime, Nomads Trail hotel and Imperial in that order. Bed and Breakfast will cost about Sh 3,000 ($30).
You can also try, Loyangalani, Oasis, Malabot and Palm Shade for their food and accommodation. Arguably the best. The fish and ugali at Talamarina too is worth a dime.
***
A simple itinerary for someone who wants to see Marsabit (72 square Kilometres will be something like:
Nairobi- Nanyuki-Isiolo-Laisamis-Ngurunit- South Horr-Mount Kulal-Loyangalani-Moite-Sibiloi(Koobi Fora) – Illeret-Dukana-Nort Horr-Marsabit-Moyale and then back to Nairobi. That would probably require not less than 20 days. But again, life is to be lived.
 Get some time, grab your bag and start travelling. You can also break it into three trips. One trip for each holiday.