Reading Time:
2
minutes
All human beings yearn for love. We are all drawn to love; whether it is the love for God, the love of the paths to our destinies, the love of children or parents love or the romantic love.
It is not alright when those this love is unrequited or those that love are cheated or are taken advantage of. Many do cherish the moments when those that break these bonds of love are punished, and that true love is rewarded. But then, there is always that human dilemma; which love is the greatest? What if you are made to choose between your own child and God, or between your dream job and your parent, what would you choose? Would you testify against your own child? What would be just and fair mean in a society that could make you choose one love over the other?
This is the story that is presented in Vincent Ogoti's play, A Shadow in the Sun. The play unfolds with what seems like a perfectly organized family; Father, mother, and daughter are all well-educated and doing well in their careers. It is when we encounter the daughter's friend that we start noticing the shadows that run through this family, shadows that redefine their lives and what they considered as moral and just.
In addition to other aesthetics in the structure of this play, one that the reader/ audience will expect to see is the use time. The play is set between Friday and Sunday, an aspect that mimics the death and resurrection of Jesus. If the death and resurrection of Jesus is an expression of the self-giving, others-empowering, and therefore uncontrolling love of God, then, perhaps, love in all its shades should be self-giving and others empowering, especially to those that have been discriminated against for their perceived or real differences from the rest of the society. This is the love that both father and mother express in the epilogue of the play.
The play seeks to humanize every day of the marginalized groups' struggles by restoring the face of love. Doing so is not an invitation to moral decadence; rather, it is the acknowledgment that love, in its various forms, arises on the same spirit of human fulfillment.
The play and the book will be launched and performed by the University of Nairobi Travelling Theatre at the University of Nairobi's ED2 Theatre on 09 August 2019.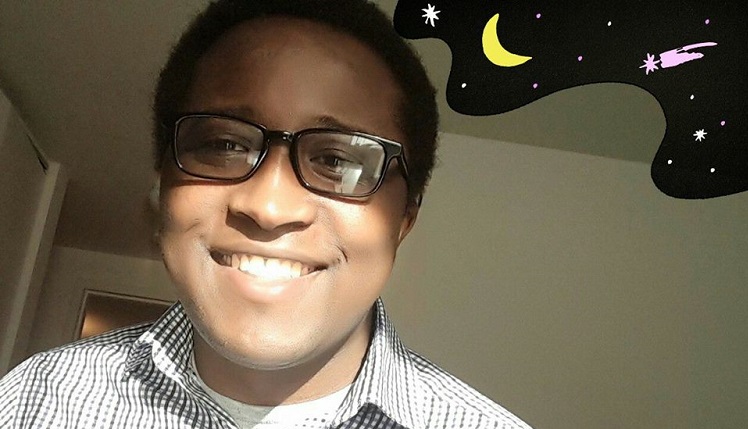 Vincent Ogot, the playwright. A Shadow in the Sun is his maiden play.