Reading Time:
3
minutes
If the metrosexual man was to be dropped off in the 17th century, he would be a complete turn-off. Then, people died from smallpox, plague, and other forgotten diseases.
The metrosexual man is now immunized. He now gets manicures. His hands are softer than butter churned by women in town squares. Also, he now celebrates Valentine's Day. Back then I would like to think the greatest declaration of love would be painting the outhouse.
But it is not a bad thing to be this man. Yes, there's zero tent pitching skill but the interior design in his apartment is crazy. He cannot slaughter a goat to save his life but makes a mean mutton curry on a Sunday afternoon. He does not know the last time he smelled his own sweat but can point out a Davidoff Cool Water from a bar room with only one whiff because it reminds him of the ocean. He also gives thoughtful gifts. He will bring a spatula to your house because the last time you were flipping eggs with a serving spoon.
But sometimes even with his depth of culture, stuff like Valentine's Day throws him off. Not because he has no idea what he wants, he does. He just has no idea what to get that special person in his life. So, here's a simple guide on who what to do this Valentine's Day.
1. Valentine's day packages
Hotels and restaurants go crazy this time of year with offers running during the month of love. There are the usual suspects like Kempinski and Serena who never miss the list. They offer a package deal for course meals. Of course, the price tag breaks the bank. But when they throw in a hotel room, roses on the bed and a bottle of champagne you'd be mad not to take it. Or rather your woman would be mad if you did not take it.
There're other restaurants like 360 Degrees Pizza that have joined this bandwagon. They might not carry the weight of a Kempinski name, but they are definitely a worthy contender. Oh, plus they have a wide selection of wine. Just don't go acting like you have a vineyard in your digz.
2. Spa days
Valentine's Day is all about pampering. But when you've both had it rough throughout the week, the energy to do the pampering yourself escapes you like a dying breath. Here's where you should get a couples massage.
A place like Entim Sidai would be perfect. It is set in a part of Nairobi where the wind blows smooth and soft. A place where people bring their problems to rest. Like a stress daycare. If you're a couple that enjoys its silence together, this would be the perfect treat.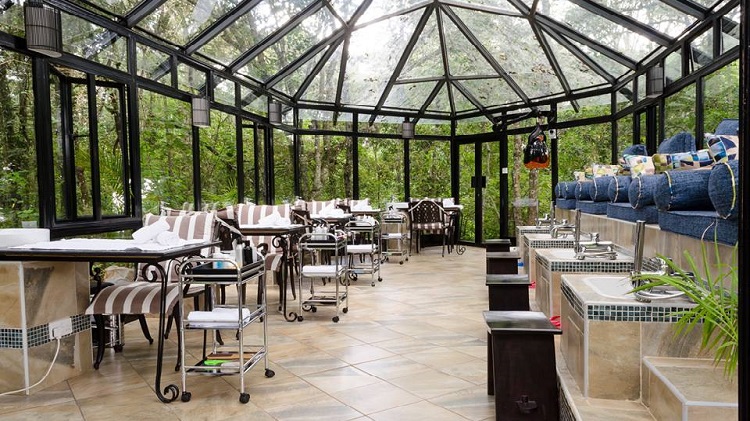 Entim Sidai Spa in Karen Photo: Entim Sidai Social Media
3. Indoor picnic
When you are trying to get creative with your budget it might feel like you do not have much to work with. Wrong. Whatever you have is more than enough. Move furniture around an create space in the living room. Spread a Maasai shuka. Order a bottle of her fav online. Don't be fooled by wine, if she loves gin get gin. Throw in the chocolate and a few petals on the ground.
Go the extra mile and download HD image of a fireplace burning and set it on the TV. Those little things, they go the longest way. And you have an indoor picnic right there in your humble abode.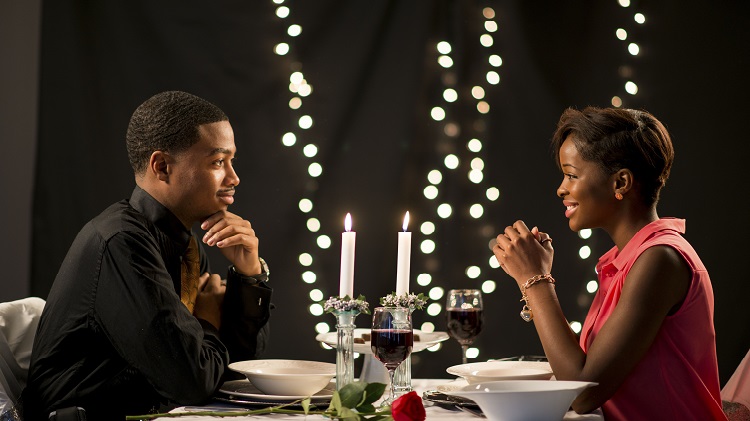 You can still rock it indoors. Photo: Courtesy
4. Propose
They will lap it up like a puppy on peanut butter. Use this day to plan an intricate but intimate proposal and you will have her heart forever. The intimacy of the proposal is just a buffer should she say no. These Nairobi eyes have seen people get mugged without flinching they will enjoy your heart being gutted like 150 bob fish by the lake.
On the plus side, you never have to worry about topping a Valentine's Day again because you did the greatest of them all – put a ring on it.
So there you have it, perfect Valentine's Day plans for the manicured Nairobi male.