Reading Time:
4
minutes
I have no idea the intrinsic motivation that fuels the life of a football fanatic. I completely have no idea.
I have had my fair share of short-lived obsession with Gor Mahia – it must have been in 2012 or 2013, and 2014 – and it was such a glorious feeling, especially when a derby was imminent. It was even more joyous if the match was on a Sunday, full of Nairobi sunshine, and the alluring prospects of drinking something stiff for the Big Occasion: the pre-match dances and merriment at the Tom Mboya statue, the singing of anti-government tunes (academic speak: football as an extension of political dissent among marginalized communities), the 'state-walk' past Bunyala Road roundabout (that is if the venue was/is Nyayo Stadium), and the sun – lots of it around 2 p.m.  And lastly, the cheeky adrenaline moment of cheating the ticketing system at the poorly manned entrances before the real bonanza at 'Russia' terraces where the commoners and dedicated fans sit, immaculately dressed in their green and white Kogalo jerseys – I had a white one, given to me by my cousin Spencer Okothe, and I looked stunning and more handsome in it on such special moments.
Those who have been to a Gor-AFC derby understand the charged atmosphere, the certainty of violence, the tear-gas fumes – I got teargassed for the first time in a derby, and I nearly cried! Finally, the post-match carnival in the CBD, again doing a jig here, gyrations there at the Tom Mboya statue and another dose of tear-gas – this time heavy and running battles with anti-riot police until one melts into the panicky Nairobi crowd (on such a day) before boarding a bus to the estate, elated to have escaped unhurt.
Why am I telling you all this? I have just finished reading Nick Hornby's astonishing football book "Fever Pitch", which also reads like an autobiography and he almost responds to the statement I posed at the beginning. Though he fails at it spectacularly because the book is about his obsession with Arsenal since 1968 – yea '68— when he was just eleven. Nowadays I meet Arsenal fans who have been with the club less than five seasons complaining bitterly that they've given up on the club. Hornby's testimony is about perseverance and fortitude when one has emotionally invested in such an overrated outfit as Arsenal.
The book is also about growing up, the crisis of youth, depression, football violence (he comments on the Hillsborough disaster of 1989 that claimed the lives of 95 fans), hooliganism in form of racist chants (throwing bananas at black players), and beating of opponents, football management, proper ticketing systems, fan-club relationship and so much more. Though the English football environment is totally different from ours; their clubs have been there for a long time; this book is still a must read for anyone who cares about our football and wants us to surpass the continental border; play with the big boys on the global stage – I mean, everyone dreams of that Asamoah Gyan moment in the 2010 World Cup when Africa's hopes and aspirations rested on the penalty of one man, one country, Ghana. 
A little downside to the book, though not a fault of the author, is that he writes about Arsenal players and managers that an ordinary African reader may not identify with. It's like writing a book about the great Chelsea now and some African kid reading it twenty five years later. OK, I know there are cocky ones among you gunners. Do you remember Alan Smith, David O'Leary, Malcolm Macdonald, Ian Ure, Graham Rix or even the managers: Terry Neil, Bertie Mee or even Don Howe?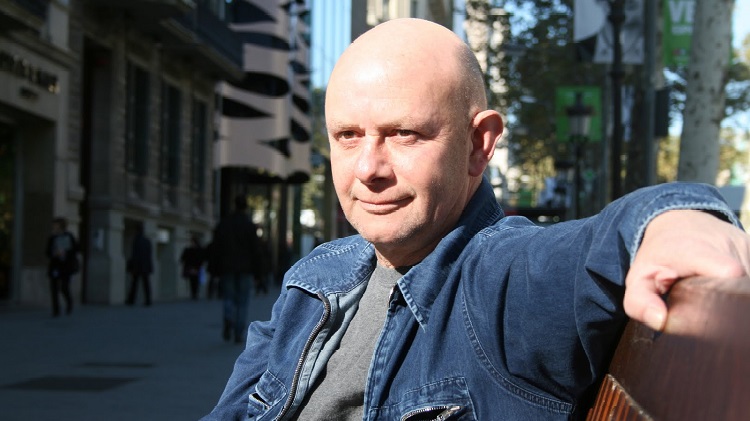 Nick Hornby   Photo: flavorwire.files.wordpress.com
And the quotes, lawd!
 "I am aware sometimes, in my group of Arsenal-supporting friends, of an understated but noticeable jockeying: none of us likes to be told something about the club that we didn't know – an injury to one of the reserves, say, or an impending alteration to the shirt design, something crucial like that – by any of the others."
 "Remembering my late teens at college, when many of the boys were as colorless as tap water, it is tempting to believe that it all starts around that time, that men have had to develop their facility to store facts and records and football programmes to compensate for their lack of distinguishing wrinkles…"
 "When we reached, and then won, the FA Cup semi-final in 1978, it felt as though the sun had come out after several years of November afternoons."
How about this one:
"It is surely only in our older universities that a Home Counties…school education carries with it some street-cred."
Describing his friend Pete:
"He was (and still is) as stupid about it all – he has the same ludicrous memory, the same propensity to allow his life to be dominated for nine months of the year by fixture lists and TV schedules."
Overall, Nick Hornby's greatest strength is the cheerful humor and, rather mischievous wit with which he peppers the serving that is his Arsenal addiction, and his desire to hang on to the end. (Though in recent interviews he confessed he'd outgrown the obsession, most probably I think because of age, he's 60 now). Look for the book in Nairobi streets, you will cry with laughter till page 247.
The writer is trained high school teacher and a journalist. He is a former editorial intern with The Standard