Reading Time:
5
minutes
There are certain joints you enter, and you suddenly feel alive. Something about the set up that lights up fire in your belly or loins. It is the high roof, the warmth, the carefree atmosphere, the lights, everything that makes you want to be alive. To be free.
You turn up and you know it is not going to be an ordinary night of drinking and going home disappointed because the beautiful girl who danced with you went back to her boyfriend without sharing her number.
One such spot is The Tunnel, just off the entry into the SGR station in Syokimau. Newly opened, if you show up tonight, or the next month, the novelty is yet to wear off. You can smell the carved wood, you know.
For what seemed like an eternity, if you lived in Syokimau and wanted some partying with taste, you only had one choice: 254. But you can only frequent one club for so long before everything about it becomes too predictable and if you are a man, you will know all the girls.
The Tunnel is an additional positive to Mombasa Road, which five years ago didn't have a night club of note. Not sure what inspired the name, but the owner of the club has gone into unusual pain to make the atmosphere as electric as possible. In a city where we choke in apartments, having a club that has an outdoorsy feeling, is a welcome relief to the monotony of having clubs in malls with toilets a kilometre away, where you have to hop, skip and jump over puke of a 23-year-old who think Whiskey is their mother's milk. Don't buy kids whiskey.

An old female friend of mine, one of the more prettier, and curvy women, randomly called me last Friday and asked me if I have sampled this new joint next to road leading to the Syokimau SGR station. I had heard about it, but I am always skeptical about new places. I hate showing up in a new place only to discover that the toilets are unfinished, the kitchen is makeshift and waiters with an attitude that tells you straight they have a terrible boss.
"Come on, don't be like that," she protested when I told her that I was not down for a drink, being January. Then she said the famous words that no man or woman in Nairobi can say NO to: "Any whiskey of your choice is on me!"
"I will be there around 9.30 p.m." I assured her.
And at 9.12 p.m. armed with an expectant thirst for the promised drink, a debt to her after dodging her for what seemed like an eternity. It was just going to be the two of us and I was flattered. I always wanted to be that man with the hottest mama in the club. One who makes heads swing, when she sashays to the washroom.
When I walk in, the house is three-quarters full, and there are two DJs, doing their thing and one of them is a girl. Girl DJs at times are better than men because they are less selfish. I have sat in clubs like Mojos where for two hours, the DJ played nothing but his wanking list.
Having not eaten properly throughout the day, I first order samosas. You can tell a lot about a place by their samosas. Happily, the samosas don't disappoint, since the minced meat inside is fresh, and they have used the right flour as the crusty outside is crunchy just the way I like it. This sets the mood for opening my poison of choice.
We do the usual whiskey rituals. The Johnnie Double Black at first feels like the kind of whiskey meant for people that want "extra". The kind of people that put gaudy rims on a Benz and throw in a double cone woofer blasting tunes down an estate road with windows rolled down. People that would not be happy seeing other revelers with the same bottle on the table. But once you experience it you realize it is in a league of its own. Maybe, just maybe the good guys over at Diageo should have considered a different name. They did well with the green, gold, platinum, blue et al.
All stereotype put aside though, the double black is a drink for the discerning whiskey drinker. In comparison to the Johnnie Black Label, the Double Black offers a more intense flavor so it does not come off as a starter whiskey. In traditional Black modus operandi it does have a smooth finish (yes cliché) but with it a smoky flavor that heats up your tongue while slightly scratching your throat on the way down. However, some ice or a dash of ice-cold water will allow the flavor to expand and soften the blow. What I like best about the whiskey is that when it sits in your mouth, there's a tinge of sweetness that comes alive. From a distance, it feels like burning honey. Other notes you will pick up is that it is also spicy. Not like Indian curry, more like a well-done masala tea. You love how the spiciness tangles with the sweetness.
Every sip is a blend of sensations that excite your taste buds. So if you can overlook the stereotype, have a few extra shillings in the bank then get the double black. Oh and just in case ladies want to know what they can get their men for Valentine's – if they drink whiskey this will definitely impress them. Socks wachia hawkers pale Nakumatt Lifestyle.
Besides us are men in their late 30s, with their girlfriends in their late 20s. The men a bit bored, but not out of place, but the girls definitely having a time of their life. Because the DJ has a Ph.D. in reading the crowd mood. Don't we love him?
The Tunnel interior huge, roomy, with an exceptionally high roof. In our section, we are seated around a barrel, with the artificial turf caressing our leg. The designer had a good sense of space and each table has enough dancing and twerking space, without bumping their asses on bored folks like me who can't dance if you gave them a billion shillings.
I must mention that Nairobian clubs have really gotten creative with the toilet game. Lately, clubs worth their salt pay attention to their toilets and Tunnel has done a good job, and you piss or take a dump with dignity. You will wash your hands in golden sinks and this will make you feel important even when life is treating you like crap.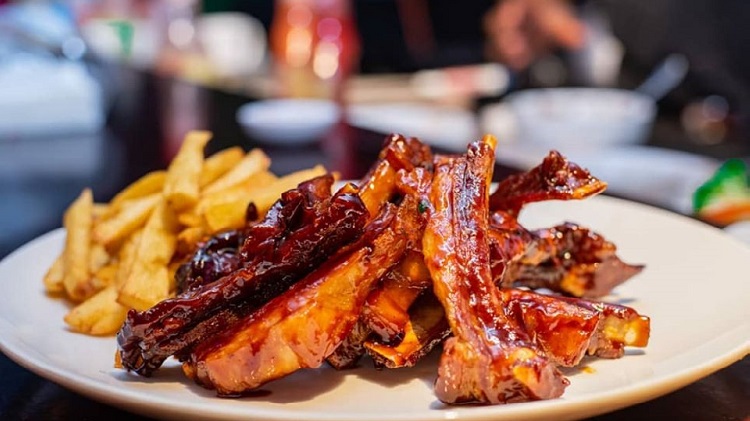 You can't complete a club review, without mentioning the quality of their food. Eating a dry fry at 1 a.m. is one of the best things in life. Especially if your buddy, Sam shows up and buys another Double Black. It is both tragic and triumphant. Because, at 1 a.m, DJs switch shifts and it gets dirtier. And the whiskey caresses your throat differently, you just hope, it won't fuck up your day, later in the day.
The Tunnel has the cool charm of a mature crowd, but can still accommodate, younger people, which means if you are 35, dating that 26-year-old in Accounts, you can go there and enjoy great music, some good whiskey, and their dry fry will not disappoint.
Rating: 8/10