Reading Time:
2
minutes
Do you adore the sound of water flowing endlessly? Or perhaps that of beautiful birds singing and chirping in a lazy afternoon? Or maybe you love watching wildlife while dining at a luxurious cottage?
Then try Masai Lodge.
Located next to Nairobi National Park, about 7 Kilometres Ongata Rongai in Kajiado County, the lodge blends well into the environment of the narrow Mbagathi river gorges, creating an atmosphere of a quiet and beautiful African wilderness.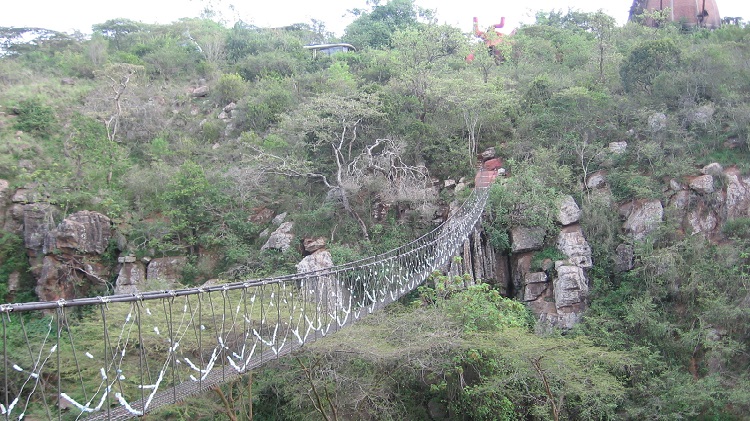 As you step at the reception, a magnificent zebra lounge meets your eye, while the Olpul restaurant, on your left, beckons! this eco-friendly lodge has been built with natural, traditional and environment-friendly materials.
Inside the cottage, there is a flag-stone terrace running the length of the house, bordered by well-trimmed garden plants, with an attractive place to sit and enjoy the sun. And as you take a leisurely walk down near the riverside, there are two swimming pools and a small green field where children can run around and play.
The place is a haven for wildlife and home to all sorts of creatures from buffalos, lions, rhinos; elephants to warthog, with a regular visit from cheetahs and giraffes- a really enchanting sight particularly morning hours.
The 40-year-old Lodge boasts of 31 exclusive self-contained modern cottages built in the traditional Masai Manyatta style, giving one a homely, spacious and luxurious feeling. It's an ideal location to get away from the bustles and hustles of the city.
Lavish bedrooms, stylish bathrooms, and spacious seating areas create a comfortable relaxing environment to make you feel at home. All the rooms boast views of Mbagathi River and the Nairobi National Park and they are all furnished to give maximum comfort with spacious, individually designed interiors and private terraces.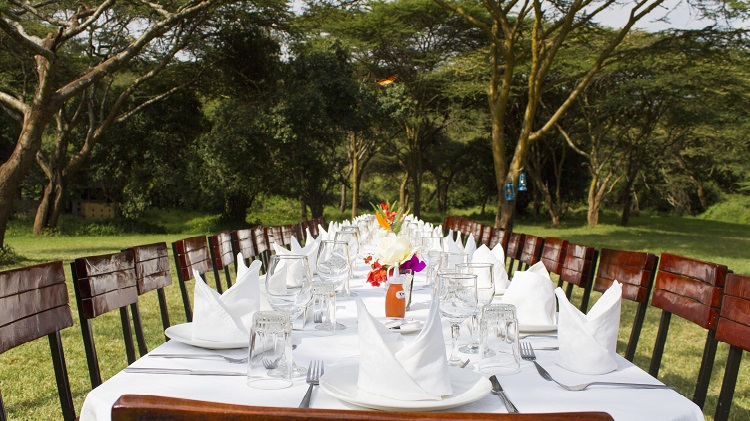 The cottage also offers a breathtaking view of the Ngong hills across a rough and rugged terrain guaranteed to awaken your senses as Mbagathi River water splashes against the rocks to calm your mind.
The lodge can either be accessed through Masai gate via Nairobi National Park or 6km off the main Nairobi-Magadi highway. At Masai Lodge, it is all about nature, authentic African food, ambience, accommodation, professional staff, and exceptional service.