Reading Time:
6
minutes
Over the last decade, Human Resource practitioners have been lamenting about the quality of graduates that universities churn out every year.
Over the last decade, Human Resource practitioners have been lamenting about the quality of graduates that universities churn out every year.
The skills provided to graduates seem to be ill-designed for the modern workplace, because even the most mundane and routine of challenges like writing a cover letter, performance evaluation, and resume writing have constantly proved to be a challenge.
There is a reason that most people are now opposed to college education. Or education altogether, arguing that education is useless. This article in The Atlantic argues as much.
The skills mismatch that the students have, necessitated companies to start in-house post-graduate training to induct students into their companies. Large firms now have graduate trainee program, and other companies are working with various professionals to boost the skills of their employees because universities have failed to update their curriculum to include the new approaches to solving skills at the workplace.
When most young men and women finish college, they often embark on a long job-search journey that is increasingly becoming heartbreaking. There is a such a thing as tarmacking fatigue: whereby you have tried your level best but still there is no job on the horizon.
There are myriad reasons why it is so difficult to get a job. The current recession, for instance, is not friendly for job creation. However, there are simple things one can do to change their situation.
One of the problems that graduates face is writing a good CV that is customized to for the job they are applying for. There are Human Resource consultants, who for a fee can clean up or compose one's CV. But often they do a bad job.
But there are organizations like Yusudi, that rather than give a man a fish, they teach you how to fish. For the two years they have been around, they have been able to train over 2,000 young men on how to launch their career or their business. Their Jijali program has been instrumental in shaping the career and entrepreneurial skills of many young people.
Armed with a team of personal trainers, they train the youth on how to write their CVs and identify skills and the experience they must match a given job description.
Through research, Yusudi has established that one of the problems that the youth face is fear of interviews. It is down to the fear of rejection. And part of their training is how young people should approach interviews.
"We have introduced an interview prep session and mock interviews for them to get a feel of how an interview would be."
It helps to see the possible mistakes they are likely to make and review and help them prepare well.
Steve Onkeo, 26, a Finance Professional, a graduate of Yusudi's Jijali program, he honed his skills in packaging his CV and how to communicate in interviews.
"Prior to that, I did not know how to tailor my CV to different job positions. I also started enjoying self-learning. The workshops were awesome, very engaging and interactive. Having a mentor was my favourite part of the journey." Onkeo says.
Another Jijali program graduate is Alex Muchiri, 24, an IT specialist who is among the 86 shortlisted individuals in a company that is currently doing mass recruitment.
"I went through the interviews up until the last stage. Expressing myself and my value was quite a challenge and I take pride in coming up with a personal value proposition."
Yusudi also trains the young men and women how to package themselves by identifying what skills and values they have that make them an asset for a job they want to apply for. Many assume that they don't have any experience, yet many never factor in or assess the activities they have taken part in such as volunteering to help a friend with their work. All these can be packaged as experience if packaged well.
Yusudi runs a Personal Value Proposition as part of the training offered to participants. Participants are tasked with creating a short video pitching themselves by sharing who they are, what they value and their strengths, what they are known for and what their career is, and this can be their video resume.
And lastly, participants are given a coach, assigned to them throughout the program to guide them in finding out what it is they want to do, what else it is they can do based on their past experiences and their passions. The coaches interact with them to get this information to guide them on how they can define the career path they want to take and the actions they need to take to make it happen.
In October, the Jijali program, funded by the Cooperative Bank and the Finish Embassy, seeks to train 500 young Kenyans within Nairobi.
The program focusses on career start and entrepreneurial skills.
Jijali's "Entrepreneur Program" has also come in handy in the past for some participants like Brian Musau. He had a dilemma on how to start his business. He heard about Jijali from a friend. With his fledgling starter poultry farming, he had fears if it was going to be sustainable over time.
"Learning about human-centered design was fun and my favourite. My perspective about entrepreneurs really changed for the better."
Gloria Mbilia, 30, who is also an entrepreneur wanted to improve her entrepreneur skills.
"I started a business recently and it has been really hard. I now know what to consider before starting a business, how to run it, make sales and market. I have more knowledge on business and budgeting. The training was very practical. I also had a great mentor who supported me."
***
Charlotte De Rider, one of the co-founders an educator from Belgium came to Kenya through AISEC, a period in which she noticed a rising number of frustrated and unemployed graduates.
In trying to make sense of that, she learned that the corporate world was turning down graduates because they lacked experience, not knowing effectively how to apply for jobs. Where it was easy to be despondent, she chose to change this.
Back in Belgium, she liaised with her friend Nastia, who was willing to travel to Kenya to start Yusudi. And two years down the line, with 2,000 young people in Kenya, Rwanda Burundi and Ghana have signed up for their program, and their mentorship program that involves advising young people on how to start their careers and entrepreneurial ventures has picked well.
"The road so far has had numerous ups and downs, but they have all been lessons which have contributed to the success that Yusudi is now," says De Ridder.
According to De Ridder, the biggest challenge to her has been building the social credibility of Yusudi.
"There have been similar companies that advertise similar career development services to young people only to turn to be scams," she says.
Their aim has been to create thought leaders who can help with ideas that can help reduce the rates of unemployment in the country.
"We want that, years from now any person who comes to our company can feel at home with everyone, that Yusudi would be a place they know that they can get the help they are looking for to build their career, build themselves as a person and connect with many other like-minded people."
***
The Jijali Program
Starting October, Yusudi will run a free career start and entrepreneurship training for youth aged between 18-30. The training will have both in-person workshops once a month and virtual mentorship throughout the program. It is a three-month program. They are targeting 500 individuals.
Career Start program is ideal for those starting out in their careers or looking to make a career switch.
The Entrepreneurship Program is ideal for those that want to improve their business or have a strong business idea that they would like to start.
The career start program will target those aged between 18-25, while the entrepreneurship will target those who are 18-30.
The program is ideal for those who live in Nairobi, own a computer and have access to reliable internet. Participants should be proficient in English as it is delivered n English. Career start participants should have little or no work experience. Entrepreneurship participants should have an existing early-stage business OR a strong business idea
Past Jijali Program Beneficiaries
Saisi Shiribwa
28, Pixel Design Agency.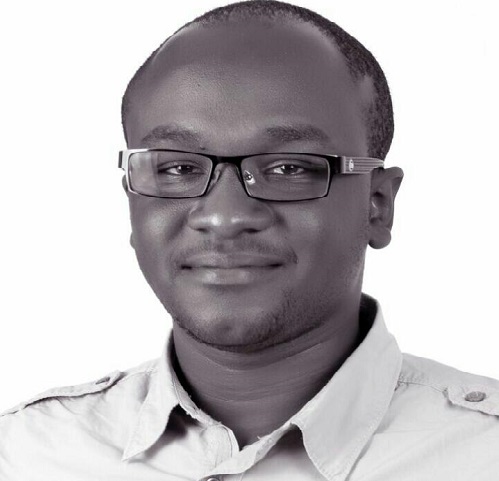 "I joined Jijali program to push myself and make myself go the extra mile. I also wanted to view business from a different perspective. Having a mentor was the best part of the program. My mentor was really helpful and encouraging. In enrolling for the training, I sought to do better, but initially, I feared diving deep. Since taking the training, I have been able to perform a financial analysis of my business as well as projections. Sharing ideas with other people and getting out of my comfort zone has been really fun.
Nashipae Doris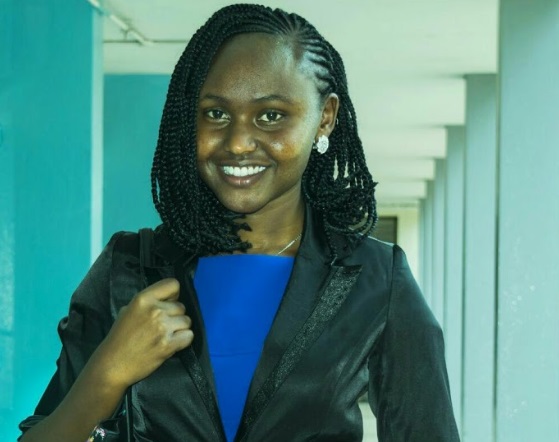 "I am grateful for the opportunity to go through the program. It was enlightening and impactful. Been able to apply the concepts and ideas I learned and they have born fruits. I got 2 job offers and am left with the decision concerning where I want to be. Keep up the good work."
To apply follow the link, Jijali Application