Reading Time:
4
minutes
When Munyaka Njiru joined the University of Nairobi for an Actuarial Science degree in 2007, it was one of the most prestigious courses in any Kenyan university, reserved for 'A' students only, or the well-heeled.
As one of the top students in the country, he had earned his spot in the university and one would have expected him to graduate and spend the rest of his life accumulating Frequent Flier Miles, flying from Johannesburg to London assessing risk for blue chips and generally feeling important, Actuarial Science being one of those rarefied occupations. 
But Njiru is not a bookworm and was easily driven into distraction. As a scout in the university, he did so many trips that,
"By the time we finished, I thought I knew how to put a group together and take them on an adventurous tour," he says.
Actuarial Science is boring.
"It was a scary. Actuarial Science is a high specialized field, needs a lot of focus, I felt that my life was going to be too serious," he says.
So, when he graduated, together with members of the scout group, they founded Black Hammock, and with his experience of travel from college, he threw himself into the uncertain, murky and risky business of startups, with ambition and love for adventure as the initial capital. He never looked for a job even as a backup.
Of course, parents were anxious but soon he will prove to them that he made the right call.  
"My two sisters are employed in the banking sector, and you know what is happening to that industry," he observes.
His first big break came when he arranged a team building tour for the 160 staff of the Riara Group of Schools in 2012. He had met members of the Parents Teachers Association (PTA), in his excursions and they had connected him with the school management.
"My pitch to the management was accepted purely on merit. And the trip was a success, what I made that weekend was more than what my friends who joined employment make in a month," Njiru says.
But money was not the best thing that happened in that that first deal.
"Being able to interact with my teachers, train them on other skills, was the best thing that happened."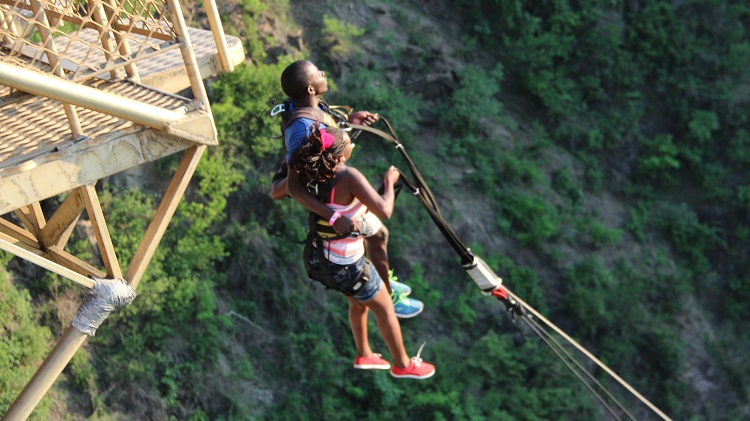 In 2013, he participated in the Enablis Business Plan Competition, funded by Safaricom and he won. Opening more opportunities for him. With the capital from the competition, he would diversify and start Bucket List, that unlike Black Hammock that focuses on crazy and fun stuff that people want to do before they die. Black Hammock would from then on focus on corporate team building and expeditions.
Over the years, they have bagged more deals, Zetech College, Central Bank and top auditing firms (he cannot disclose, because, too confidential) and annually he takes at least four corporate organizations on expeditions and team building adventures. In between, he organizes trips for individual groups for domestic tourism, and has been to as far as Ethiopia and South Africa by road with adventurous people. 
"All the deals, I bag them by merit. I hear people say that the country is too corrupt, you can't get anything if you can cut a corner, but it is not always the case, if you are good in what you do," he says.
His unique products make his two startups different from the many in the increasingly crowded industry.
 "We are unique, each client gets a customized deal. We are creative. We can take people to the same trip, stay in the same hotel, but with totally different packages," he says.
And proof of their good work is the number of repeat clients they get routinely.
Like every startup, they are not without there set of challenge.
The competition, for a start. There are so many tours and travel company that have really compromised the pricing.
"What I offer for KSh 200,000, someone can offer for KSh 50,000. So, you have to justify your prices," he says.
And being a youth enterprise, some HR people have this bias that young people like them cannot handle big monies.
"LPO financing is a serious problem. When I bagged the Central Bank deal, I had to use loan sharks for me to facilitate the trip. Most banks are skeptical and after the interest caps, banks are not lending anymore," he says, regretting the collapse of Chase Bank which had very good LPO financing arrangement.
Also, the Tourism Ministry hardly supports the efforts of Njiru and others who are the at the core of domestic tourism.
"They focus more on international tourists and frankly, since 2007, with the Global Fincancial Crisis and the post-election-violence, tourism as a sector has not quite recovered. Yet locally, we can promote local tourism," he says.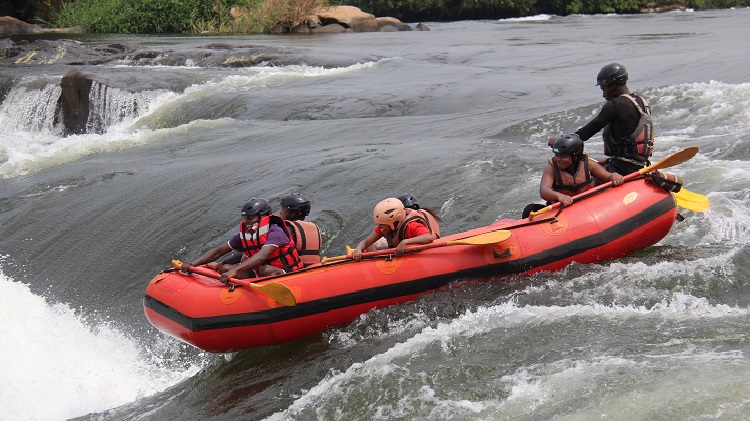 To promote local tourism, Njiru thinks we have to make it look affordable and change the mentality of the people. There are easier and cheaper ways of moving around.
"We can also have incentives such as lodges and 5-Star hotels giving locals subsidized rates, a few people have started, more should follow it," he says, adding, "We should do make our tourism more adventurous, days of sitting around a swimming pool in a 5-star are gone, people want to sit around fires in the wild, jump zip lines, skydiving and many more."
And there is more to see in Kenya, Njiru advises people to go off-the beaten path. He recommends:
Lake Turkana, "it is out of this world."
The entire Northern frontier, "one of the few places that are truly wild, the hills, the mountains, the plains, the animals are impressive."
The Pink Lake in Magadi, the Nguruman Escarpment and of course Amboseli for Mt Kilimanjaro.
The places are not necessarily expensive. You can also keep of the main lodges.
Advice on Startups
"Nobody tells about the price you pay for the freedom to be your own boss," warns Njiru, "When you have a start up, you work more than the employed people work."
He also warns, that, be ready to beg, to make mistakes, sometimes costly ones , "nobody gives it to you."
And the parting words;
"Focus on value, as opposed to price. Know your niche…Give people value and the price follows afterwards."