Reading Time:
3
minutes
Tokyo Part II
World War II destroyed Japan. Properties worth billions came down in a rain of bombs. Millions of people died, including the devastating atomic bomb that claimed the lives of at least 200,000 people. Business conglomerates such as Mitsui, Mitsubishi, Sumitomo and Yasuda,  known as the zaibatsu (Japanese wealthy clique) were disbanded.
These financial cliques controlled a significant portion of the economy of Japan prior to the Second World War. As we say in Kenya "hao ndiyo walikuwa wakusema, yaani wenye nchi". Most of Japanese cultural practices were however salvaged or remained intact. Take a pause; grab yourself a cup of hot chocolate as I take you through one of them. But that is not the story today.
Welcome to Japan's Open-Air public baths
In the land of the Rising Sun popularly known as Japan, people have a cultural habit of getting naked at enclosures and at times open-air hotspots known as onsen-Japanese for hot springs-which are superbly busy during Autumn, Winter and Spring.
To access these steamy joints though, one has to suit-up. Not what you are thinking. I mean the birthday suit. Same as the rules that govern swimming pool access anywhere in the world, a shower is imperative before mollycoddling yourself in the spring. It is at the shower rooms that life meets shock. Expecting private-solo shower rooms, it normally turns out to be a hallway full of bathing booths with a plastic bathroom stool (ofuro no isu).  
It was crowded as hell and get this, there were men of all ages with their 'msedes' acting as free as free-to-air channels
I highly recommend that you spare some minutes of your free time to learn about Japanese public baths known as sento.  From what I have gathered, onsens were designed to provide therapeutic services for body joints especially knee and ankle joints. It comes in handy for the elderly therefore. There is caveat though. Everybody can afford a birthday suit but not all birthday suits are permitted. What do I mean? There are more rules to this. If you have tattoo/tattoos they must be covered and it is not even negotiable. As a matter of fact, most onsen officials won't allow you in if you have a tattoo. Do your research should you decide to try them.
If you are a girl on periods, you know why a public bath is a No-No. Taking of pictures is prohibited. The only thing you are allowed to take in with you, is your naked self, and whatever appendage attached to it, bar tattoo.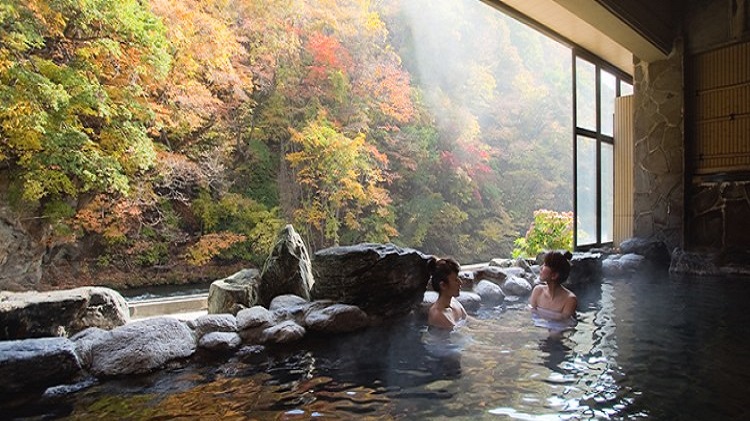 Nobody had warned me. We were four of us; three from abroad and one Japanese guy. Our lady friends headed to their side and we hit the boys locker rooms to what turned out to be a 'let's get naked' expedition.  We walked into the bathrooms which turned out to be a hallway of bath-booths. It was crowded as hell and get this, there were men of all ages with their 'msedes' acting as free as free-to-air channels. By all ages I mean boys as young as 10 and grandies of kidu 60 years and above. I almost ran out. I felt betrayed by whoever was supposed to deliver the memo that warned me about this.
 I was also mad at myself for not googling it up before agreeing to join my friends for the Fuji-Q expedition. In a crowd of over 50 nude dudes, there were only two black suits- one from East Africa and the other from West Africa. Just as it is advisable not to look up as one goes up the staircase, I strongly advise that you keep your head up while at the hot spring. I have also gathered that they do not take the hat off the 'msedes' in this part of the world. Trust me, I never bothered to confirm because I was terrified and confused as Konyagi addicts. When we had grabbed a shower and later hoped into the spring, we learnt that the naked girls were a centimetre away from us given that only a wooden fence separated us. As a matter of fact, I conversed with my Indian crush and we even made jokes. Adam and Eve must have had a blast at the garden of Eden ooooh!
Anyway I have heard this particular culture is practiced in Singapore, China and South Korea so if you want to put my experience into context, try it when you have a chance in one of the aforementioned countries. I have never gone back to a hot spring. What an experience that was!
Did you know that quite a good number (millions) of Japanese men borrow pocket money from their wives yet this is their hard earned money? Keep it Nairobi Cool for more!
Sekehem Kiguoya is Nairobi Cool's Tokyo Correspondent.