Reading Time:
4
minutes
The phone market is like the club scene, every day there's a new thing to try. Some hit the sweet spot while others do not live up to the hype. Some are just plain cliché while others carry that X factor.
They spur an intrigue. Some are veiled in mystery and seem unattainable. But as the Kenyan Bar Guy a few things on a phone tick all the right boxes.
When I'm looking for a phone I have a few boxes that must be ticked:
Camera
Processor
RAM
Storage
Design
The new Oppo Reno, that was launched locally on Monday, July 22, promises to set Oppos phones, that have become popular among Kenyans, apart.
Our Bar Guy took a look and here is how it ticks boxes.
Camera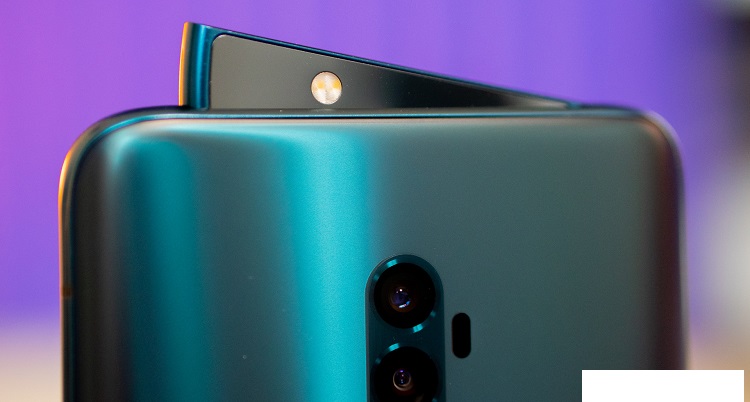 When you are out a lot reviewing drinks you need a camera that can capture all the details. This becomes even harder when you are going out past the golden hours and have neon lights as your background lighting. Not many phone cameras can handle low lit scenarios.
The Oppo Reno promises a 48 & 5 megapixel back camera. I would have to get my hands on it on a cool Wednesday evening at the rooftop of Golden Tulip by the pool to test it out against a Whisky Sour. But if the specs are anything to go by then this would perform fantastically.
The one thing I do hope this device's camera does not do is overcompensate on picture quality. Most manufacturers have resorted to using heavy AI input on their cameras making the colors brighter, overexposing shots and automatically adjusting the contrast. While these are good for visual appeal, I find a camera that allows you to capture things as they are is the best. You can later do your own edits to fit your liking. PS: I use Snap Seed. The camera also pops on top of the camera, meaning it does not affect the front display of the camera, that normally affects other apps, especially reading apps.
2. Processor
I sit alone most times at a corner of a joint, sipping a drink and enjoying the ambiance. Half the time I am on my phone. If really bored, or waiting for someone I will get a game to keep me occupied. Most games, however, do not demand a lot from the processor. But it would be nice for me to know that should I want to unhinge from the scene and get lost into a world of gaming then my PubG will not bring me any issues because of poor processor speed.
The Oppo Reno carries a snapdragon 710 which is an Octa-core and can reportedly clock 2.2GHz of speed.
Also, quick loner tip: playing games when drinking alone gives you a chance to pace your drinks. Try it next time. The rest of you can strike a conversation with the barman or the person sitting next to you.
3. RAM
In the time old conversation on size mattering there are a few arguments for both sides. Some say size does not matter, what matters is how you use it. Well for RAM this does not really work. Actually with RAM size and how you use it matters. With a phone, the bigger the better.
A large RAM allows you to seamlessly switch between applications without lag. Also, the large RAM allows you to switch between apps without having the apps reload. It sucks when you have to switch between apps only to go back to the second app and watch it restart.
When I do my reviews I am constantly in between apps. I have a game on, Instagram to put out the teasers and overload on hashtags, WhatsApp because the missus cannot be ignored, and my Evernote for those aha moments when the perfect line creates itself after a long island or three, finally twitter for good humor and memes.
The Oppo Reno boasts of a 6GB RAM with an 8GB version as well. Until I try it out the specs seem perfect for me on paper. So if you do know anyone that knows anyone hit me up.
4. Storage
Here size does matter.
If you have used a phone with low storage you know how annoying it gets when you get a notification asking you to delete items. It usually throws in warnings scaring you that you won't receive any messages. Which would not be such a bad thing but they keep sending these warnings every few seconds and it blows up your phone.
The Oppo Reno comes with a 128 and 256 GB option. Considering the quality of the camera (which even allows 4K shooting) then this memory serves it right. Oh, the downside is it does not support expandable memory so sooner or later you will have to back up important stuff and delete those unwatched episodes of Mad Men.
5. Design
When you are young and impressionable everything is a statement. From what you wear (clothing and scent), how you talk, where you hang out. It is all a vanity race. So for me, a phone has to look good as well.
The Oppo Reno has an impeccable design. From first glance, it looks expensive. I would say classy but expensive fits the bill. Though, to be fair it does not look like the kind of expensive that is tasteless and crass. Nothing like that at all. It does not look like an S-Class with spinning rims. It is the kind of expensive that is elegant. You see it and want it.
So if I were to say, walk into Soho's on a Thursday and sat by the lounge, place the Oppo on the coffee table as I waited to be served I would for that brief moment have my social status inched up a few notches- until the bill comes.
Since it was recently launched in Kenya we are yet to get a hold of it and give a full hands-on review. But if it is as good as it is on paper then this would be the phone I would go for.
PS: It has a shark fin selfie camera. I also did not know what that was.
So what do you look for in a phone?
Here is a video that compares the Reno to its Huawei P30 Pro equivalent.
Price Range: Sh 85,000-90,000.
Processor :Qualcomm SDM855 Snapdragon 855 (7 nm)
RAM:6 GB / 8 GB RAM
Storage: 128GB/256GB
Display:AMOLED capacitive touchscreen, 16M colors
Camera:48 MP, f/1.8, 1/2″, 0.8µm, PDAF
Battery:Non-removable Li-Po 4000 mAh battery