Reading Time:
5
minutes
She was born in the Eastlands, in Nairobi, 27 years ago. Last month, she became an internet sensation after her pictures depicting Mekatilili wa Menza, one of the most iconic women from the anti-colonial struggle, appeared on CNN-online. But she has been modeling for seven years now. She shared her journey with Nairobi Cool.
How and when did you decide to be Mekatili?
One of the best photographers in Kenya, Rich Allela reached out to me and explained the African Queens Project. The desire to be part of a shoot that not only signified the strength of a woman but also promoted Kenya's cultural heritage made me decide to be Mekatilili.
What was the inspiration?
The thought of depicting one of the strongest women in the history of Kenya was my inspiration.
How did it feel to see yourself on CNN's site?
I literally jumped and did some kung fu kicks in the air. I was in shock. One minute I was laughing and the next down on my knees with tears of joy and gratitude to the Almighty. I had to really let it sink in.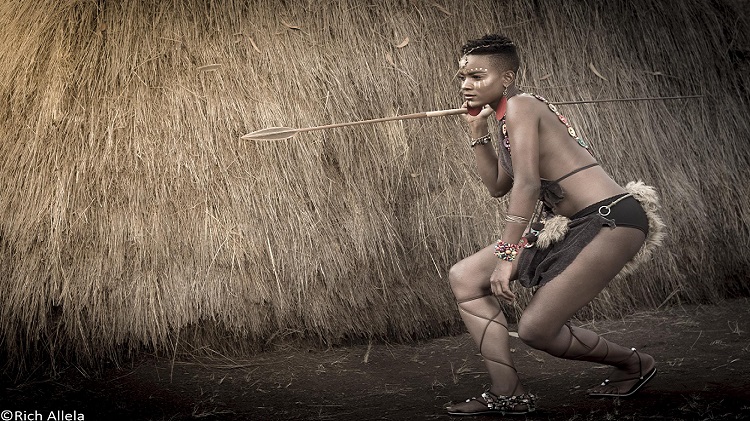 The role of women in the history of any struggle is usually erased.
Sharyl Apondi reminds us that there was once Mekatilili Photo:Rich Allela and Kureng Dapel
Has it opened new opportunities for you?
Yes, I have been able to work with different artists after the project and I'm expecting more to come by grace.
Are there any themed shoots you have done? What is the idea?
Yes, I did one courtesy of Velour Model Management and got featured in the Eve Magazine in Saturday Standard, back in August 5, 2017. The theme was Flagspiration where I was wearing colors from the Kenyan flag to promote peace and unity among Kenyans. I've also done a fashion film Mia's Great Escape that will be out soon! It was made possible by different artists from the film industry, designers, photographers, make-up artist and models.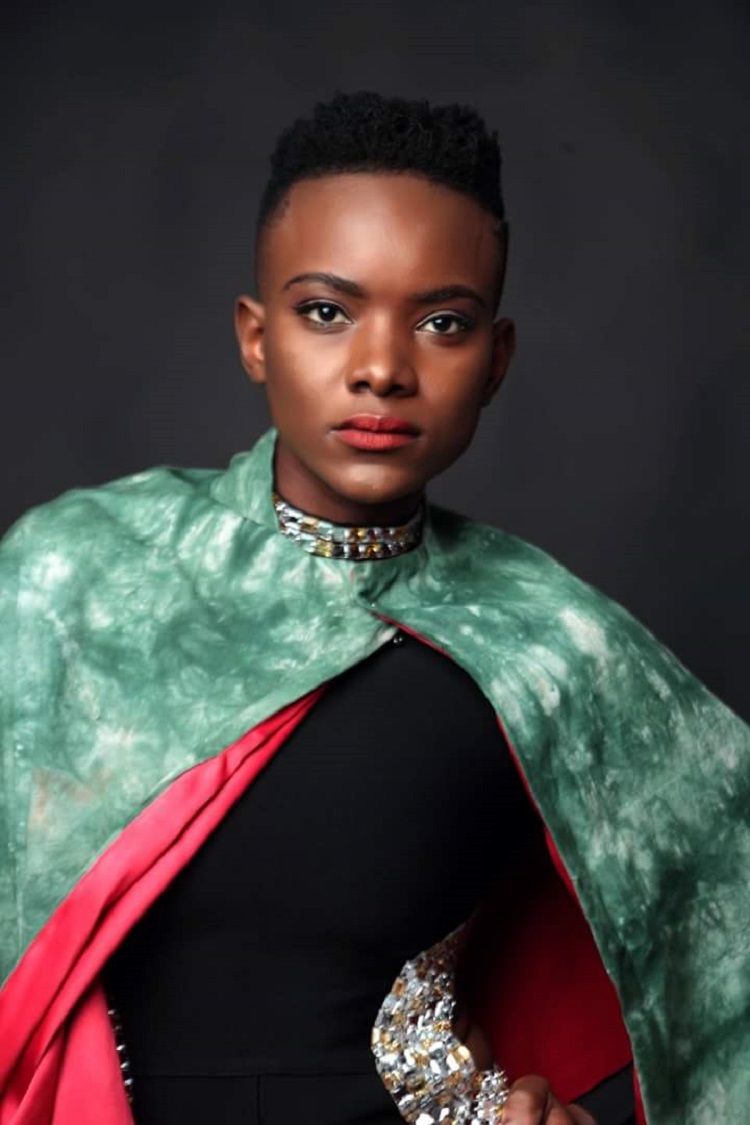 What the gaze is telling you is that: PREACH PEACE-Photo: Phocus Photography

So when did you decide to model?
I ventured into modeling in 2010 and was the Second Runners Up in Miss Fresha University of Nairobi (2010/2011). In 2011, I was crowned miss Ruaraka. I also participated in a beauty pageant promoting peace called Miss Ukabila Zii and was Second Runners Up. I was later crowned Miss Upper Kabete Campus University of Nairobi (2012/2013)
What was your biggest break?
This year has been full of break throughs. The different projects I have participated in were very successful and paved way for more opportunities. Additionally, by grace I'm also able to progress with my studies. It's indeed my year.
What do you consider your lowest point?
My lowest moments came when I had to take a break from modeling between 2014-2016 after I kept getting No's from modeling agencies and various commercial auditions for models. Getting a good job in the degree of my choice (Nutrition and Dietetics) also proved a challenge back in Kenya. However, it is through the lowest moments that I realized my strengths through grace.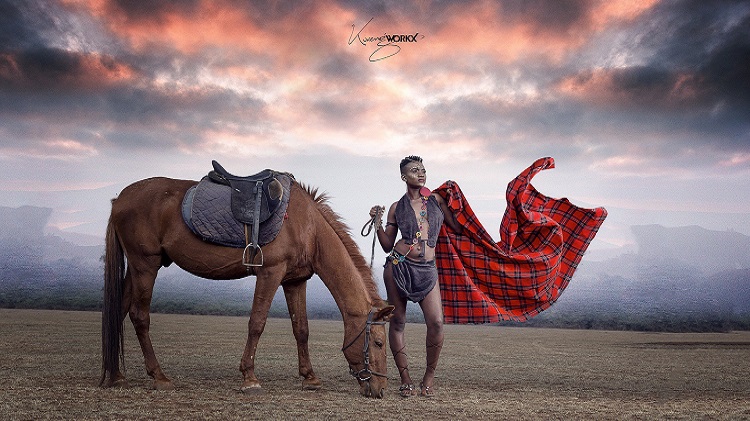 How good can she get? Photo:Rich Allela and Kureng Dapel
You are in graduate school; how do you juggle modeling and school work?
Yes, I'm pursuing my masters in Clinical Nutrition at The University of Nottingham. It's more of time management and discipline.
How is life in the UK?
It's different in a good way. Change of environment as well as meeting individuals from different nationalities that has made me more open minded.
Do you plan to move back and model in Nairobi?
It will all depend with the type of opportunities I get. I keep my options open.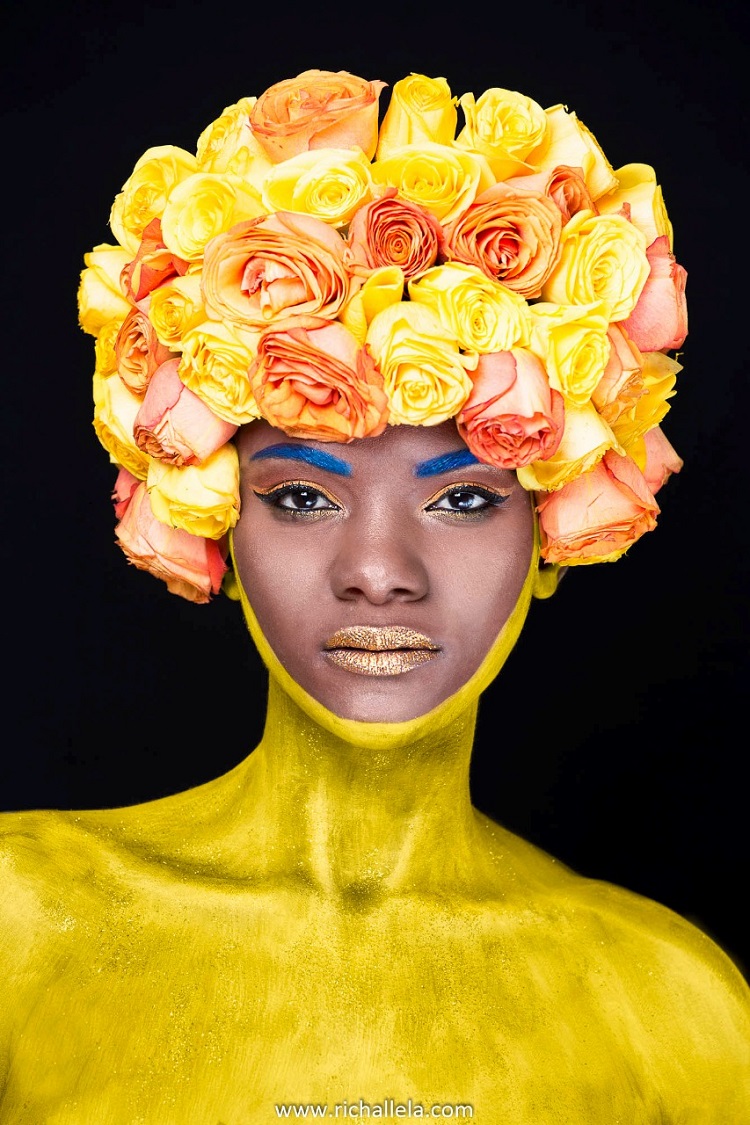 When Lips don't lie-Photo: Richard Allela
What is your biggest aspiration?
To be a source of inspiration to the African child who believes in their dream. To be a motivation to the youths and encourage them to tap into all opportunities they get be it in education or talent. To make them believe that yes, they can dream big and work hard to attain it through patience, discipline and perseverance.
Your biggest fears?
I used to be afraid of disappointing those that I hold dear. However, life has taught me that no matter how good you are, people are not as reciprocal. Yeah, I have learnt to lower my expectations from people.
Do you date? Is he supportive?
Yes, I'm engaged to a fine, supportive young man. He has always been there to encourage me throughout life's seasons. He is a blessing.
***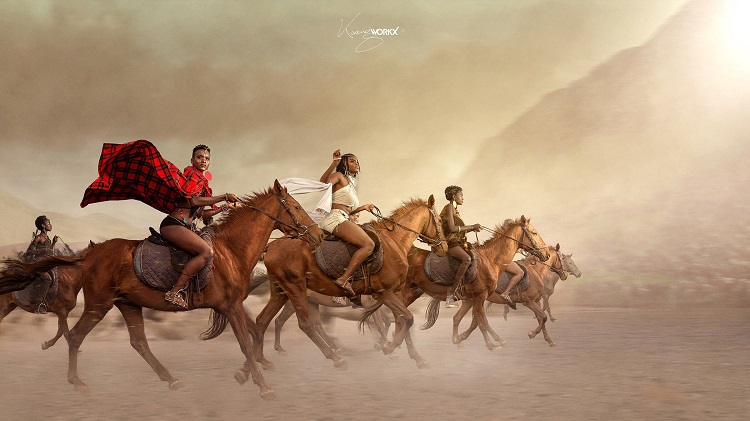 Makes you want to ride a horse or something else. Photo Photo:Rich Allela and Kureng Dapel
Sharyl did her Bsc in Food Science Nutrition and Dietetics from the University of Nairobi. She went to the UK for her masters after "several attempts to get a Nutrition job or dietician job failed."
She hopes that the UK can open more opportunities for her modeling and professional careers.
You can follow her on:
https://www.facebook.com/SharylApondi/