Reading Time:
5
minutes
All children play. It is an important part of growing up. When they play, they have fun, exercise and discharge energy, explore the physical world. Additionally, they develop knowledge and skills and improve their social skills.
Toys are an integral part of play at all ages and can add to intellectual growth, stimulate creativity, and enhance social interaction and learning. Experience with toys begins soon after birth and continues throughout childhood, but the way a child uses a toy will vary with age, developmental stage, intellect, and physical ability. What constitutes a toy at one age, may be uninteresting or dangerous at another age.
To be a positive factor in a child's life, toys must be safe both for their intended uses and for reasonably anticipated misuse by children. Safe toys must be well designed and age appropriate, durable, and non-toxic. Some toys are inherently hazardous and appropriate only for use by older children and under adult supervision. Most toys are designed to break easily and end up in landfills at the end of a rather short lifespan.
Phthalates are harmful the for the male reproductive system, can cause damage to the liver, kidneys, and lungs…
For there to be health harm from a chemical exposure, three elements must come into play: 1) a chemical must have toxic effects; 2) an individual must be vulnerable to the toxic effects, and 3) sufficient exposure must occur. Children's behaviors put them in intimate contact with toys and potentially the chemicals in toys through normal and intended play, as well as through excessive mouthing, sniffing, cuddling, rough-housing, breaking, swallowing, or inserting into nose, ears or other orifices. Anecdotal evidence on risks posed by toys is available from media reports, studies by a non-profit organization, and experts in child health and safety from developing countries and countries with economies in transition.
Kenya imports most of her toys from China. And with all the safety recalls of toys made in China, you can never be sure what you are bringing home these days. To underscore safety concerns emanating from Chinese manufacturers, massive recalls have been witnessed over the past decade. In August 2007, Mattel, the world's largest toy company based in China, recalled 19 million toys worldwide because they were covered in lead paint. At the same time, the toy maker said it was recalling 18.2 million other toys because their small, powerful magnets could harm children if swallowed. The magnetized toys were also made in China. Roughly 70 to 80 percent of all toys sold in the world are manufactured in China. Made from petroleum, most plastic toys contain toxic phthalates, Bisphenol A (BPA), fire retardants, and other chemicals that are neither safe for your child nor eco-friendly.
A study by researchers at the Chinese Academy of Sciences published April 29, 2009 in Environmental Science and Technology reports widespread use of brominated fire retardant chemicals (such as polybrominated diethyl ethers (PBDEs, polybrominated biphenyls (PBBs)) in Chinese-made children's toys. Brominated fire retardants are dangerous for children because laboratory studies have shown that they disrupt hormone systems and effect brain and behavior. The toys tested in this study included Barbie and other dolls, soft plastic teethers, swords, race cars, foam toys and action figures.
The United States Consumer Product Safety Commission (C.P.S.C) tracks daily recalls of consumer products worldwide. Data available on the Commission's website shows recalls of toys manufactured in China. In January 2010, the C.P.S.C recalled 55,000 units of children's costume jewelry that contained high levels of cadmium (Cd). Cadmium is known carcinogen and is known to cause bone softening and hinder brain development in infants and children. Some of the recent -2017-recalls include magnetic tic tac toe games (posing choking and magnet ingestion hazards), toy frogs (battery's chemicals can leak, posing chemical and injury hazards) among others. In mid-2017, the United States Consumer Product Safety Commission (C.P.S.C) resolved to ban five phthalates found in toys. The C.P.S.C determined that the phthalates are harmful the for male reproductive system, can cause damage to the liver, kidneys, and lungs, are suspected carcinogens and agreed to restrict five plasticizers in toys and some child care products to more than 0.1%. The banned phthalates are di-n-hexyl phthalate, di-n-pentyl phthalate, dicyclohexyl phthalate, di-isobutyl phthalate and di-isononyl phthalate (DINP). It is significant to note that exposure to phthalates occurs through ingestion, (when a baby sucks or chews on an object that contains plasticizers like a teether, squeeze toy, or bath book), inhalation (rom dust or fumes from any products that contain vinyl) and absorption (through skin by using baby lotions, creams, and powders).
In addition to the aforementioned hazards, Intergovernmental Forum on Chemical Safety has listed arts and crafts materials including such things as crayons, chalks, pencils, pens, inks, paints, glazes, glues, modeling materials, adhesives, and solvents as potential health risks. Potentially dangerous chemicals found in these materials can be divided into metals, solvents, dusts and fibers. In a recent study carried out by IPEN in Kenya, a non-profit organization that advocates for safer chemical policies and practices revealed that thousands of children in Kenya are still exposed to decorative paints laced with illegal amounts of lead. According to World Health Organization (W.H.O), Lead (Pb) is neurotoxicant and affects multiple body systems (brain, liver, kidney) and is particularly harmful to young children. A spot check over the weekends will reveal face painting as a norm among children oblivious of potential health hazards in some of the paints used. The 2007 recalls brought attention to the problem of toxic chemicals in toys and other children's products, the 2010 recalls in addition to latest IPEN findings on Lead-laced paint in Kenya serves as a reminder that the menace of toxic toys is yet to be solved, globally.
What alternatives exist?
There are two major reasons why toys contain toxic chemicals: lack of regulation and violation of existing regulations. Kenya has general laws which define the limits of use of toxic chemicals in consumer products. Also anchored in Kenyan law are specialized agencies such as KEBS and NEMA at the national level to regulate and enforce environmental/consumer protection laws. Their functions include the development of specific product standards, rules, labeling requirements, testing protocols, surveillance programs, and fines and penalty schedules for compliance failure. Despite a potential danger posed to our children by unregulated importation of toys from Chinese markets, these government agencies are either unaware or unable to protect the country's most vulnerable demographic-Children!- from catastrophic health implications occasion by these toxic toys.
Fortunately, there are many craftsmen and women in Kenya that make beautiful toys from wood, cloth, metal and other natural, non-toxic, sustainable materials that will last a very long time, and may even become treasured family heirlooms. So consider buying fewer toys, making toys out of everyday household items (kids love boxes, pots, safe kitchen tools, and measuring cups!), and buying natural-material toys that inspire the imagination and endure years of play.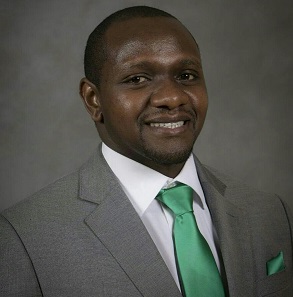 Dr. Kariuki, 28, holds a Ph.D. degree in Analytical Chemistry (Environmental Science & Nanotechnology) from State University of New York and is currently a scientist in a leading Pharmaceutical Company in the USA.