Reading Time:
4
minutes
They say traveling is like flirting with life.
It's like saying, "I would stay and love you, but I have to go." We all chase that high, knowing the impulse to travel is one of the hopeful symptoms of life. For whatever reason, the need for an escape from the norm will have us camping on travel hashtags, looking for a place perfect enough for our need.
After a terrible couple of months, nothing seemed to bring back my spark of hope. I toyed with the idea of a getaway, but everything seemed either too loud or too crowded. Oh, and too expensive! The first time I heard of Lemon Valley, I imagined a tiny resort stacked in the nucleus of lemon farms within some valley. And the idea of lemons…
Finally, I had the chance to receive the lemons life hands out!
Nothing could prepare me for the vast grounds stretching over a hill and overlooking the breathtaking Lake Elementaita. Just two hours from Nakuru, the Kasmbara Hills in Soysambu constituency house this gem on a hill.
Branching to the dirt road that would take me to this giver of lemons, I couldn't help but ask my driver, Mwangi, whether this hidden resort would be worth my trip. Assuring me of the work the owners had put to the farm and the thoroughly decent staff, he told me I'd testify of the goodness Lemon Valley Farm would bring.
Up ahead (Lol, you literally look up to this resort), I could see a beautiful house that seemed to speak of its importance on the hill. Cozy cottages hidden within bushes stretched on land below the house, all seemingly submissive to Mother Nature, and demanding you do the same. Slowly, traffic noise gave way to birds chirping, bush became shrub, the level land was now an uphill drive, clogged air replaced by clear pinewood scented air and finally, like the grand opening of a biryani pot, the gates that would lock me in for a few days.
The first thing you get to see at the gate is a warning labeled "want to meet God? Jump this fence and find out". Alas. Some humor for my anxious self. I could feel my heart race as I rehearsed my greeting. Later, I'd come to find out the use of puns would be a common sight here. I loved it!
The reception marries the Frog and Toad canteen, an intimate restaurant surrounded by trees and fresh plants and a beautiful view of the lake below. To curb the chilly weather at night, the fire pit allows for a warm cuddle session with your books or music and visits from some of their pets; a fluffy puppy and some cats. The little ones have toys to keep them busy, making it a perfect family getaway.
What interested me most about their kitchen, other than the wide range of foods served, was that everything served came from their farm. With goats and pigs and vegetable farms, you'll be assured of fresh meals meticulously prepared by their soft-spoken chef, Omosh. Their menu is quite accommodating when it comes to different diets and cuisine. My vegan self had such a great time enjoying fresh salads and toasted pieces of bread. With weight gain struggles, I couldn't believe I added 1kg from three days of vegetables!
The turquoise cabin, perched on ground higher than the canteen, would be my haven. Donned with turquoise colors, large windows and a perfect view of the lake, sunrise and sunset, this room is perfect for couples. Let's not get into details of why I booked a couple's room for a solo travel. The farm also has a dorm for group travelers or campers, a cabin to accommodate family-sized groups and more cabins for solo travelers.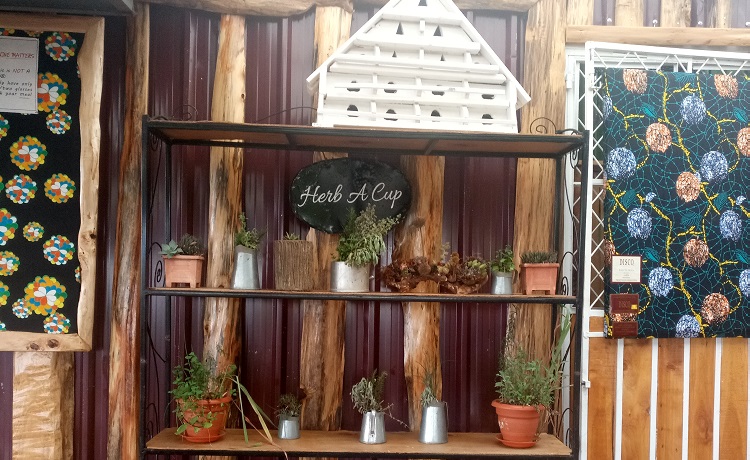 Having been here for travel therapy, I spent most of my days sleeping, meditating, eating, swimming and hiking. Their Ool (Notice there's no P in it. They like to keep it that way) has an incredible view of the lake and land underneath. With such good lighting, I couldn't believe my selfies. A perfect place to be one with water, as nature watches and applauds.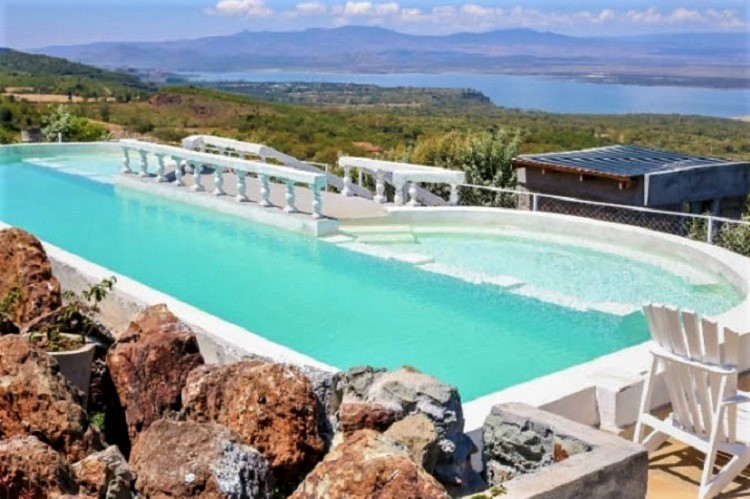 Thuo was such an amazing hike guide, taking breaks during the climb to accommodate my unfit self. The breaks gave me time to snort with a piggy and to learn a little history of the farm. Due to weather and time, I wasn't able to get to the topmost level of the farm, that borders the Soysambu Conservancy. This will be my pickup point next time.
Meditating overlooking the lake had to be the best meditation sessions I've ever had. Favor, a calm and ever smiling lady, was ready with mats every morning and a glass of spa water after every session. If pampering had a face, Favor is the face I see.
Did I mention the wedding grounds? I can literally propose to a stranger just for photos of that background.
With indescribable sunsets and clear-sky starry nights, the magic at Lemon Valley will forever be with you. When you get back home, home is still the same. But something inside your mind has changed; and that changes everything. My parting shot about Lemon Valley? Better to see something once, than to hear about it a thousand times.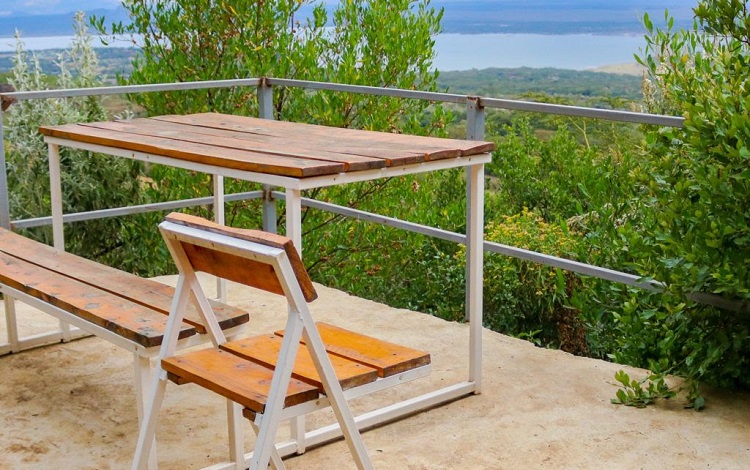 Additional Information
If driving from Nairobi, the turn to the farm is at the Soysambu Junction where the Lake Elementaita Serena Lodge sign is.
If traveling by public transport, the farm organizes for pick up to and from the Soysambu junction.
A night starts from Sh 4,000 ($40)